Year 7 Prize-Giving
On Monday 27th June P7 held their annual Prize-Giving. A massive congratulations to all those who received certificates, medals and trophies. Well done everyone!
Mrs Campbell

Mrs Brooks

Mr Coulter

Best all round boy (Shield)

Ethan Cowden

Best all round girl

Briana Voicu

Maths (Trophy)

Bradley Rodgers

Daniel Rutcovschi

Briana Voicu

Literacy (Trophy)

Bobbi Fleming

Hannah Ross

Briana Voicu

WAU (Trophy)

Kimberley Stewart

Rebecca Simpson

Katie Cotton

Art (Trophy)

Bobbi Fleming

Daniel Rutcovschi

Harvey Taylor

PE Girl (Cup)

Macey Wilson / Lucy Black

Yara Lopes

Terri-Louise Ballentine

PE Boy (Cup)

Andrew Keane

Christian Fejkiel

Harry Jordon

Kind and Helpful (Fulton Shield)

Chloe Wilson / Miah Taggart

Rachel Ferguson

Ella Graham

Endeavour Boy (Trophy)

Nathan Warwick

Alfie Trainor / Jamie Shannon

Filipe Vieira

Endeavour Girl (Trophy)

Maddison Burton / Farrah Young

Sarah Marshall

Molly Robinson

Most promising footballer

Andrew Keane

Participation on Residential

Group 1

Bobbi Fleming

Jamie Beattie

Group 2

Christopher Allen

Sarah Marshall

Drama

Andrea Agnew

Most Enthusiastic Performer

Bryanna Farrell

Lauren McKenzie

Reuben Robinson

Georgia Kerrigan

Dance

Aideen O'Kane

Principal's Award Boy

Harry Jordan

Principal's Award Girl

Courtney Montgomery
Year 7 Tollymore – Group 2 – Day 1 & 2
Year 7 Tollymore – Group 1 – Day 2
Year 7 Tollymore – Group 1 – Day 1
The children of Group 1 have had a fantastic day 1 of their Tollymore trip. They arrived in Tollymore at before lunch and spent the afternoon, in groups: hillwalking, paddleboarding, wet bouldering and rock climbing. They have had a super start to their trip! Have a look at some of the photos below.
World Maths Day
World Maths Day was a great opportunity for us to practise our mental maths skills on Mathletics. We enjoyed competing against each other and with children around the world!
Science week
As part of our 'Flight' topic, we created parachutes. We investigated how the size of the parachute impacts on the time taken to land. Conducting the science experiment and working as part of a team was great fun!
Natural Disasters
Our new topic in Year 7 is Natural Disasters. We have been learning about volcanoes, bush fires and hurricanes.
Through Drama and PDMU, we have imagined how we would feel and what we would think if we experienced a hurricane. It was interesting to put ourselves in the shoes of others and empathise with how they would feel.
As part of our Literacy, we are writing reports about natural disasters. We particularly enjoyed working in small groups to write report about the Australian bush fires where we focused on the impact of the bush fires on the local people and the environment, but also how the emergency services responded.
Natural Disasters is a fascinating topic!
Irish Cottages
Marita Conlon-McKenna describes the cottages during the time of the Irish Potato Famine in her novel 'Under the Hawthorn Tree'. She reveals to us what the cottages were like and how people lived in the 1800s.
We have painted pictures of cottages in the beautiful countryside of Ireland and also have created our own 3D cottages.
It has been very interesting learning about life during this sad time in Ireland's history.
IFA Coaching
The pupils in Year 7 really enjoyed having the opportunity in PE to experience a variety of different team sports as part of the IFA programme delivered by Judith in this term.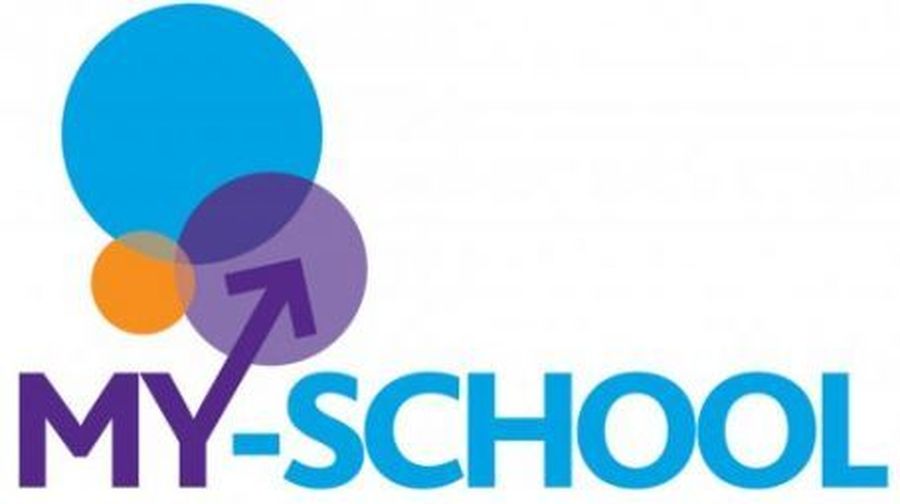 Here you will find resources specific to our year group.
Please click on the link below to download: