World Book Day
Year 5 enjoyed celebrating everything about books and the joy of reading on World Book Day.
Can you spot us dressed as our favourite story characters?
Shrove Tuesday
Year 5 enjoyed making pancakes on Shrove Tuesday. We had fun measuring, mixing, whisking and stirring to make these traditional treats. The final results tasted delicious especially when we added our favourite toppings!
Art
We are busy drawing Iron Men in preparation for creating our very own rubbings.
WAU
This term our topic is Destination Egypt. Here we are looking at photos of different things that we are going to be learning about the Ancient Egyptians. We came up with some really good questions to find out!
Mathletics
We have started the year off really well with Mathletics and have given out lots of certificates. Daniel and David managed to score over 11 000 points inside ONE WEEK!! Amazing!!
Science Experiments in Year 5
Christmas in Mrs Kelso's class
October Mathletics Winners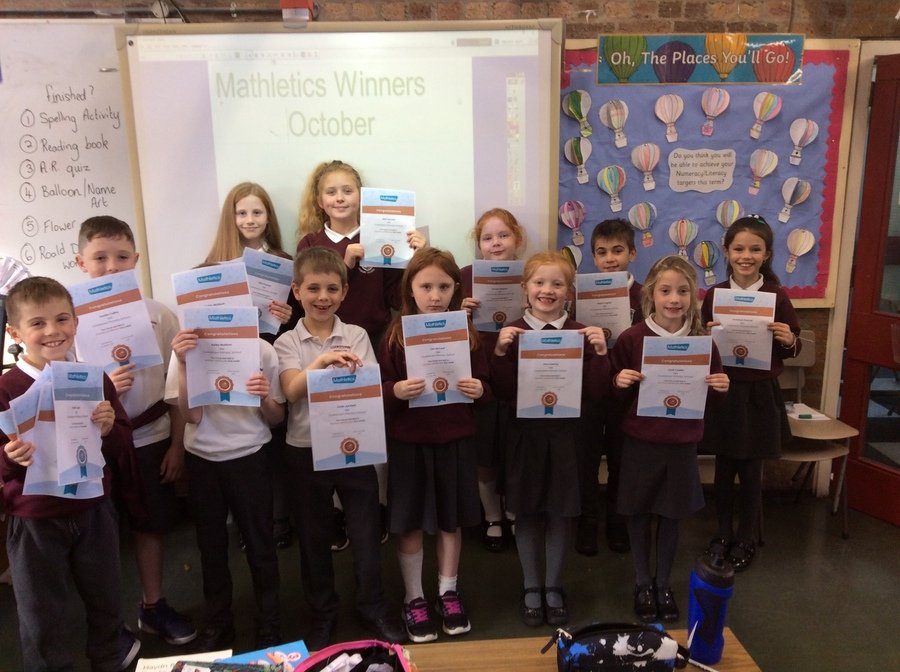 October Accelerated Reader Winners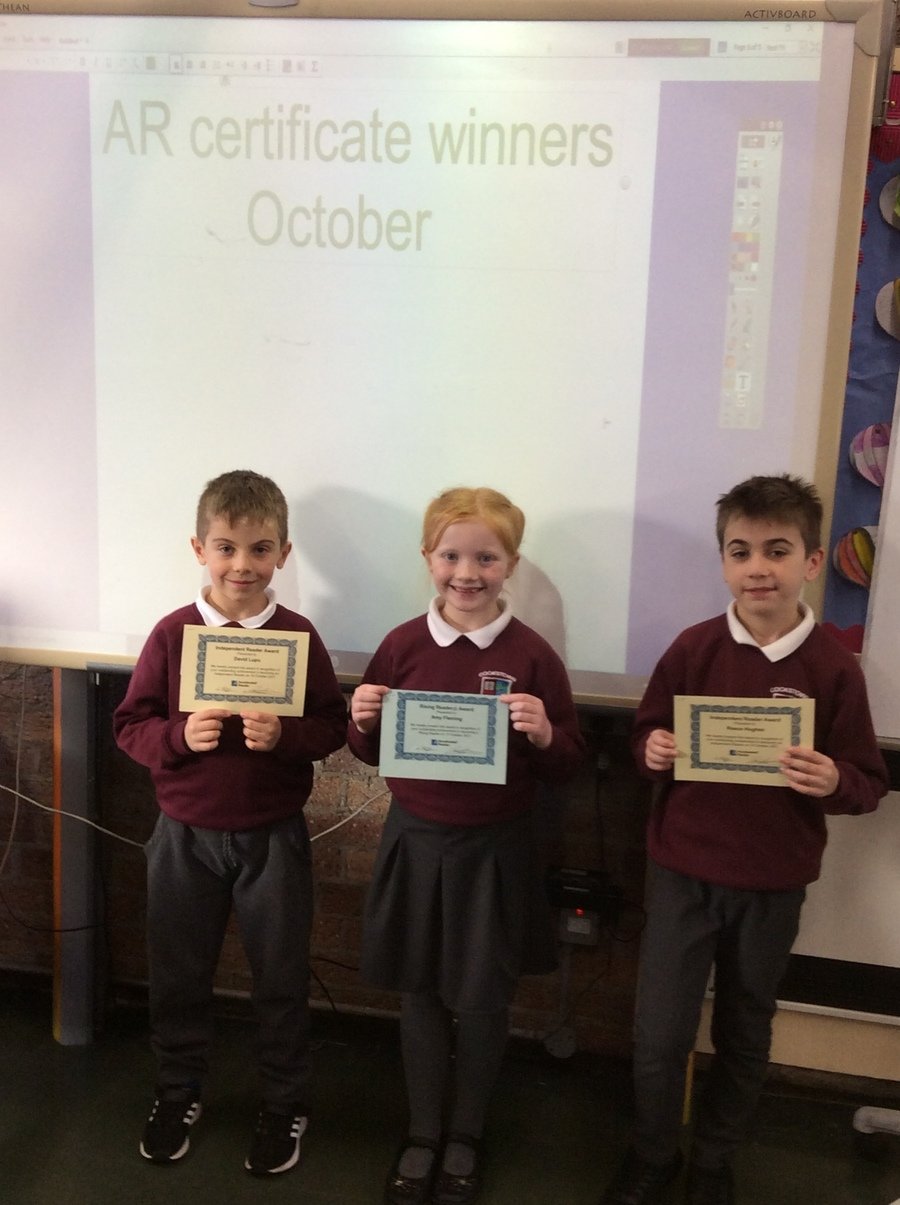 Magnificent Machines
In Year 5 we are actively involved in our learning. Look at us working together to generate lots of interesting questions to help us plan our Magnificent Machines theme this term. As we answer all our questions we'll have fun and learn lots.
Mathletics
We are all enjoying being back to school and are having lots of fun with our learning in Year 5. Here we are playing against each other in Mathletics. It really does get quite competitive. Our brains are hard at work 'Finding all the possibilities' in our Problem Solving activities.
Here you will find resources specific to our year group.
Please click on the link below to download:
View the work we do in our French class with Diane.
Our Art Gallery
View some of our wonderful pieces of art.
Click here to view our wonderful online project on the Ancient Egyptians using pbworks.