Soft Play Area
Year 4 would like to thank Parents and Friends for our new soft play area! We are having lots of fun playing with the new equipment!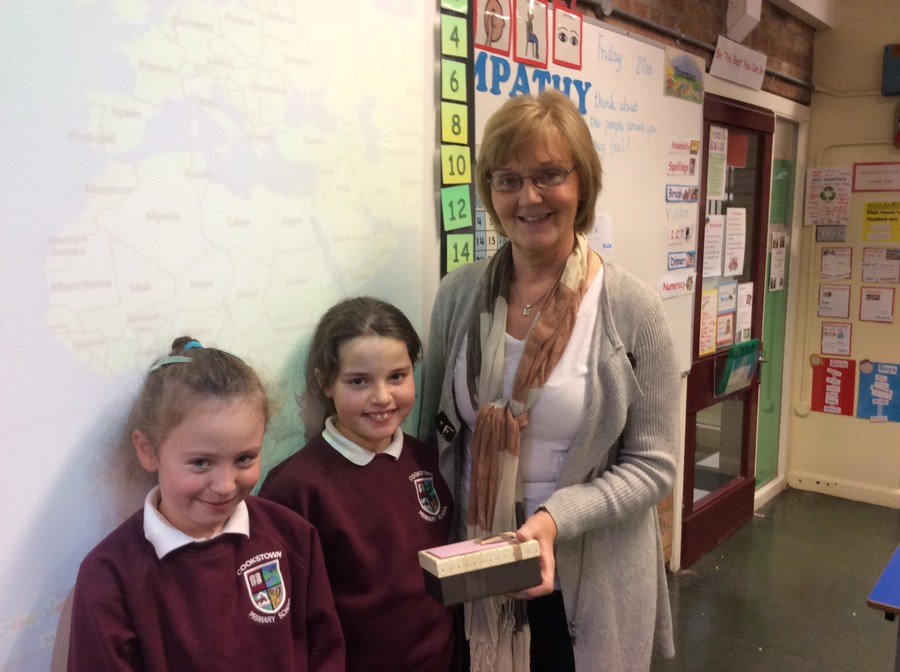 Venezuela
The families in Year 4 were delighted to send £200 to help a boys' orphanage in Venezuela. The money will be used to help give the boys nutritional food, a good home and an education. Thank you so much!
Practical Science
Just imagine….you've built a snowman and you want to stop it melting away! What will happen if you add salt? Wrap the snowman up? The pupils in Year 4 carried out a fair test to answer these questions. They made predictions, recorded their observations using diagrams and discussed their findings. Awesome Science!!!
Roots of Empathy
Baby Harry and baby Tillie are growing up fast! They can now roll over and are starting to communicate with us. Mrs Lamont taught us sign language because not everyone communicates with words. We loved signing to the song 'The more we get together'! Safety was a really important theme covered this term. Mummy Helen and mummy Leanne told us how they keep their children safe. We then discussed how we can keep ourselves safe.
'All About 100' Day
Practical Maths is lots of fun in Year 4. We placed Furby on the number line to help us learn about rounding numbers to the nearest hundred.
Young Enterprise – Our Community Project
The pupils from Year 4 (Cookstown Primary School and Holy Trinity Primary School) had a great day when Young Enterprise came to deliver their programme. The pupils got to develop their team work skills as they planned and created their own community. The pupils decided on the services they would provide, which jobs they would like to undertake and the pay they would receive. However they soon discovered paying taxes wasn't fun! An important lesson for life indeed.
'Experimenting' is the word in Year 4!
Year 4 have been listening EXTRA hard this week as we completed a listening experiment. We knew it had to be a fair test so we dropped the same objects, from the same height onto the same surface and listened to see which made the loudest and quietest sounds. It was really fun! Thumbs up for practical science!
Year 4 had lots of fun using non-Standard measurements!
In numeracy we have learnt how to measure using non-standard measurements. It was lots of fun measuring with our hands, arms and feet! We learnt all about hands, cubits, feet and strides. To practise we measured items around our classroom.
Year 4 visit The Argory
The pupils in P4 really enjoyed learning about life 100 years ago when they visited the Argory. The fun filled day included touring the grand house and learning what school was like 100 years ago. The pupils were very excited when they got to play with Tommy's toys!
Roots of Empathy
Year 4 have been participating in a programme entitled Roots of Empathy. This programme allows pupils to learn about their own feelings and also the feelings of others. This is achieved though watching the development of a baby. Every three weeks the baby comes into the classroom for a 40 minute session, in which the children observe and discuss the developmental milestones of the baby. A trained Roots of Empathy instructor coaches the children as to how the baby is feeling. Using this as a discussion springboard allows children to express their own feelings and emotions. This programme originated in Canada and has been adopted internationally. Through the unique elements of Roots of Empathy, thousands of children are learning respect and care for one another.
Here you will find resources specific to our year group.
View some of our wonderful pieces of art.
Click on the link above to access games relating to our numeracy work.