Young Enterprise comes to Cookstown Primary School!
Primary 4 were lucky enough to have a visit from Sandra Magee from Young Enterprise. This year, the theme of our activity was "Our City". We learned all about town planning and opening our own business. We all came up with a design for a restaurant and it gave us an insight into what it would be like to have your own business empire. It was a fantastic day and we'd like to thank Sandra for all her help to make it such an enjoyable experience.
Ethan
"We learned about cities and planning our restaurant." "My favourite part was making our own restaurants."
Sophie
"I liked it, we got to plan and design our own restaurant."
Maisie
"I liked making 3D model houses, restaurants and shops."
Mollie
"I loved it all!"
Eli
"I loved it when you had to place the location of buildings on a map using stickers."
How Ice Melts
Primary 4 enjoyed experimenting how ice melts. The children had to get different things such as bubble wrap, salt, and nothing to see what happened to the ice. We discovered that ice will melt slower when using bubble wrap. We noticed that salt melted the ice the quickest.
Odd Sock Day
Primary 4 help raise funds for the Cyclone Idai Appeal by wearing odd socks at the recent 'Odd Sock Day' event in school.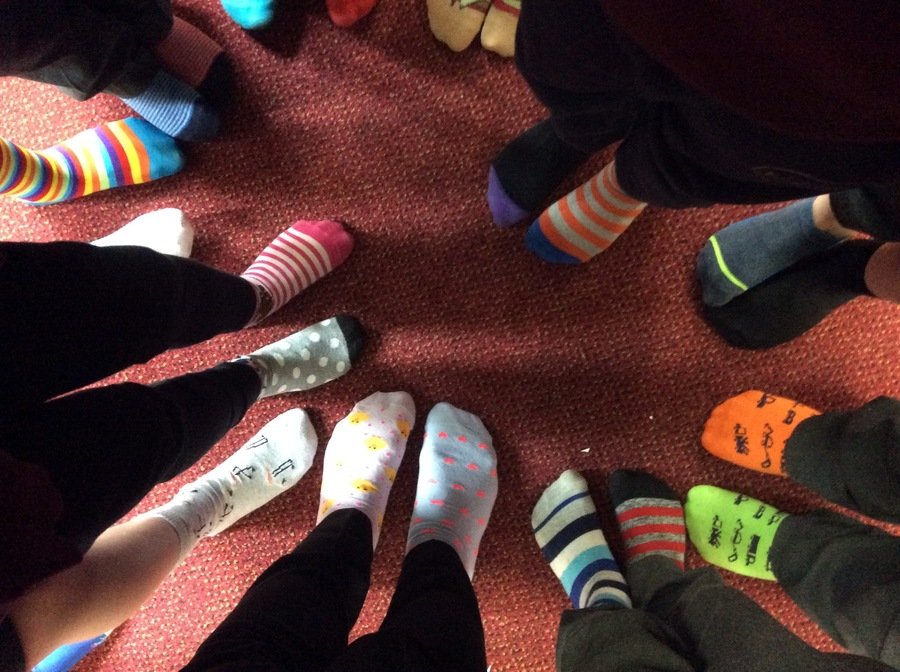 Miss Bell's Shared Education Lesson.
Check out the photos of Miss Bell's class as they visited Holy Trinity P.S for Shared Education. Our classes joined together to complete a Maths Roadshow! Together we solved many Numeracy challenges!
Roots of Empathy
Mrs Miller's class have been watching Baby Tommy's development since the programme started last September. Mummy Orlaith tells us Tommy is a great baby - he is now crawling around and trying to sit up on his own! Clever boy!
Mrs Lamont taught us all the importance of a good night's rest for brain development and everyone in class assured her they would try to go to bed a little earlier, especially on a school night!
Baby Tommy brought in his transitional toy - a little blue bear which he uses every night to help comfort and soothe him. Boys and girls were just delighted to bring in their transitional toys too, some as good as new, others well-used and loved! We had teddies, blankets, cuddly toys, dolls and pillows – all precious little souvenirs of our childhood!
Shared Education Numeracy Road-show
Year 4 children participated in a Shared Education Numeracy Roadshow to celebrate Maths week. Everyone enjoyed the challenging activities whilst making and renewing friendships with pupils from Phoenix and Holy Trinity.
STEM Investigation
Mrs Miller's class were set the challenge of designing and building a vehicle (powered by the wind) using K'nex. Pupils had to agree upon; the shape and size of the chassis, the number and size of wheels, and the material they would use for the sails. We set up a fair test to compare our vehicles. Pupils were excited to see how successful they had been!
Mixing paints
We had good fun mixing paints to create new and interesting shades of blue and yellow for our beach pictures. We were very impressed with the results!
The Argory
Year 4 pupils thoroughly enjoyed their visit to the National Trust's big house 'The Argory'. Everyone dressed-up in period costume before having a tour of the mansion, playing with Tommy's wooden toys and strolling through the gardens. Wonderful!
Maths Week Day One
Practical Maths- counting Coins!
Year 4 had great fun paying for items using correct number of coins to celebrate 'Maths Week' The pupils really enjoyed working in pairs to check each other's work.
Introducing…Baby Tommy our new Roots of Empathy baby!
Mrs Miller's class are so looking forward to watching Tommy grow and develop over the year. We will keep you up to date with all Tommy's special milestones. At three months our baby can smile, babble, drink milk from his bottle, watch television and suck his thumb! Clever Tommy!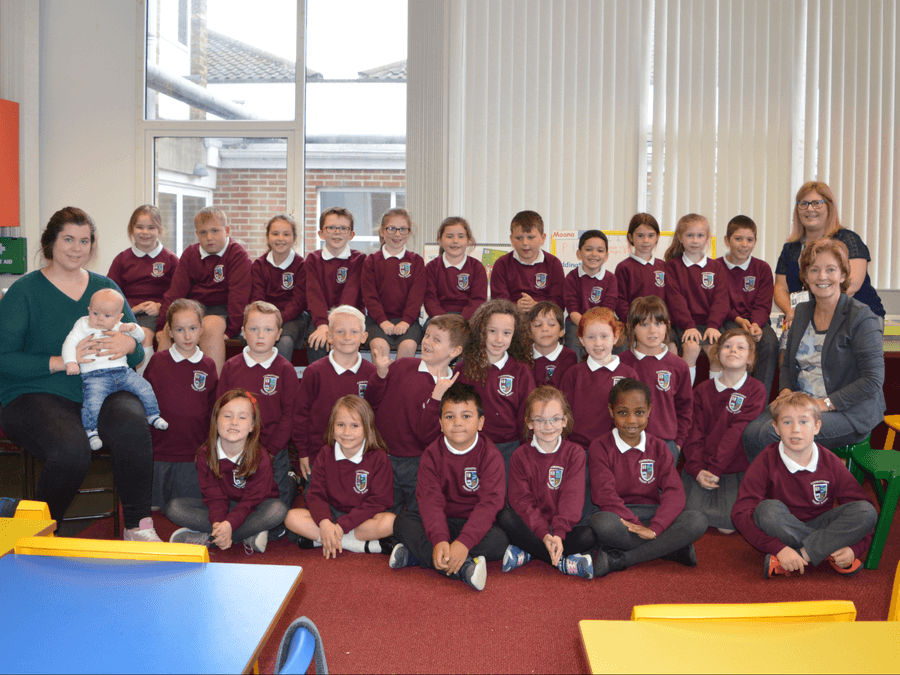 Here you will find resources specific to our year group.
View some of our wonderful pieces of art.
Click on the link above to access games relating to our Numeracy work.
Click on the link above to access games relating to our Literacy work.
Click on the link above to access games relating to our World Around Us work.