____________________________________________________________
Home/School Learning
To view your child's weekly planners and online resources please click here.
____________________________________________________________
Roots of Empathy
Baby Lila and baby Vincent are enjoying their visits to Primary 4. Our babies have two teeth now and they really love their food! They can sit up, roll on the mat, reach for their toys and watch everything going on around them. We are very fortunate to have such lovely babies!
Road Safety
We were delighted when the Road Safety Officer came into school to teach us all how to use the Green Cross Code, read road signs and spot potential hazards on the roads and pavements.
Thank you Gareth!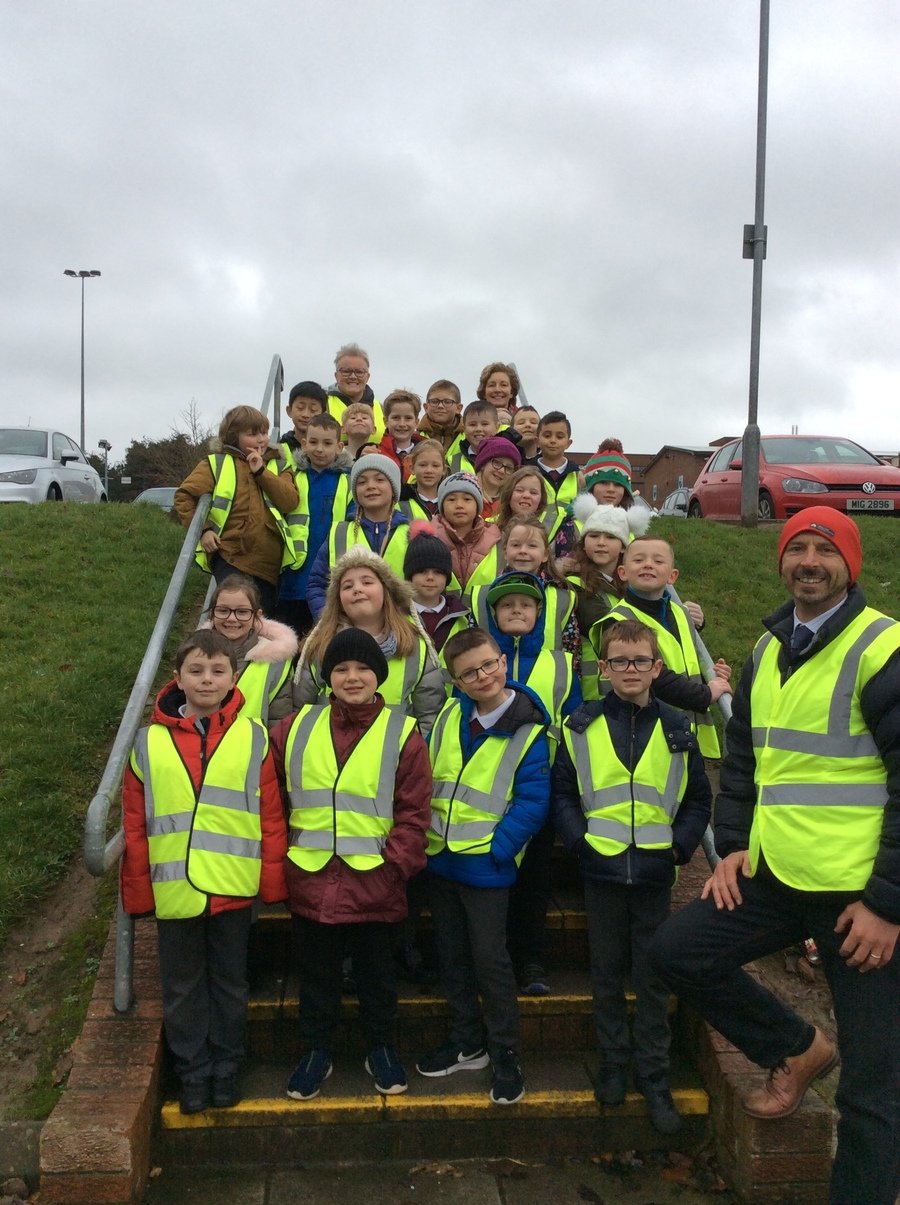 STEM Challenge
Primary 4 were set the challenge of designing and building a vehicle using K'nex. In groups pupils had to agree upon; the shape and size of the chassis and the number and size of wheels. After construction we set up a fair test to see which vehicle would travel the furthest. Groups had the opportunity to modify their cars, if they needed to!
Pupils were excited to see how successful they had been!
Mr Mitchell's sports car
As part of our topic 'Off We Go!' we invited Mr Mitchell, with his nifty wee MG sports car, into school! He answered all our questions and even let us sit in the driver's car!
A huge big THANK YOU!
The families in Year 4 and 5 raised a generous £221 during December. Avril and Alfred will take the money to Kenya and use it to help the children they meet.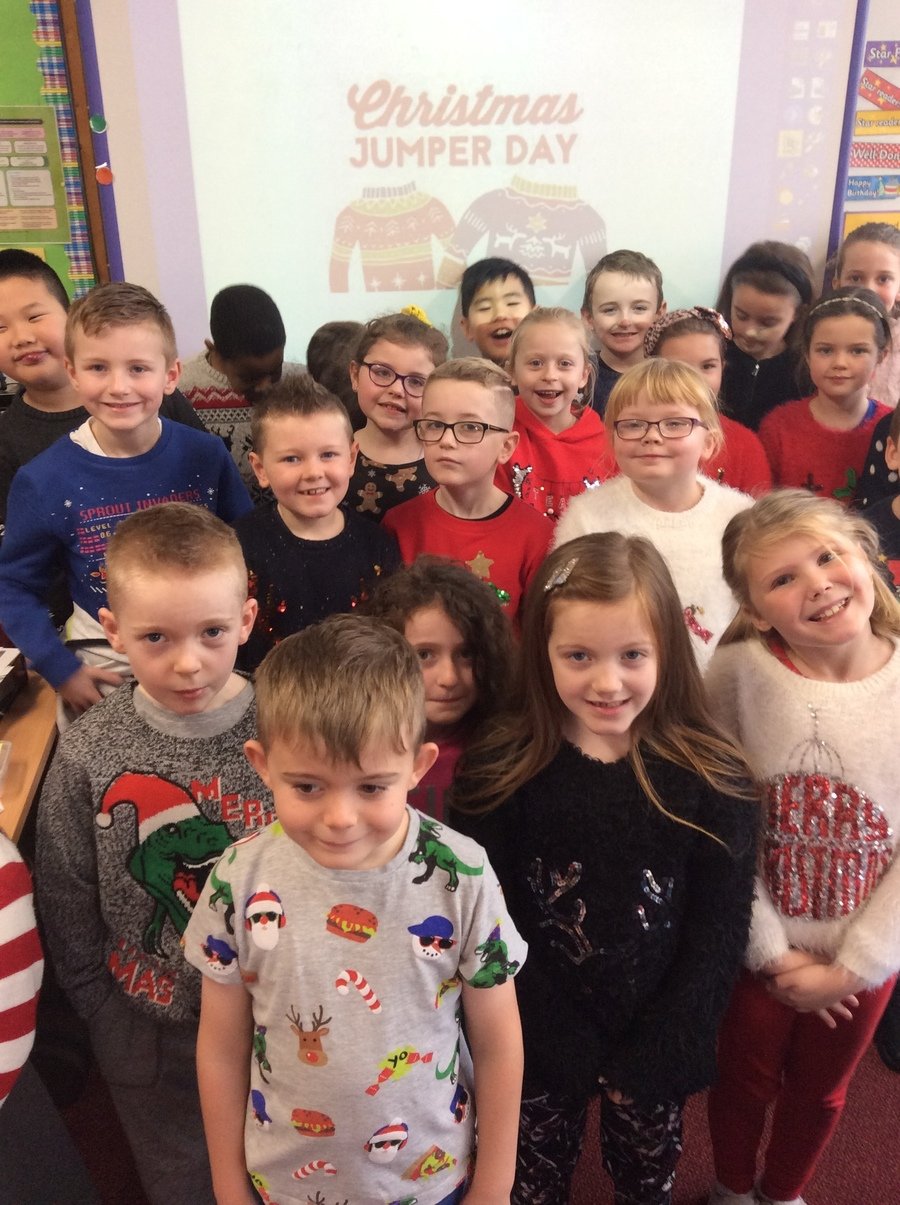 Introducing Baby Lila and Baby Vincent!
Year 4 are delighted to be involved in the Roots of Empathy programme again! We love to watch our babies grow and develop and through observing them we come to learn more about our own feelings and the feelings of others.
Baby Lila is just 20 weeks old and Vincent is 19 weeks old! Both babies can smile, sleep, cry, babble, drink their milk… in fact, they can do all the things we had predicted they would be able to do!
We think they are really wonderful babies and Mrs Lamont is a fantastic instructor too!
Maths Week in Year 4
During Maths Week Year 4 enjoyed the Numeracy Roadshow! (Shared Ed. Solving Problems with our friends from Holy Trinity)
We set up a shop – use fewest coins to pay for items purchased, find the total cost, change from £1

Shared Education Icebreaker
On Tuesday 8th October we invited our friends from Holy Trinity to our school. We played fun games like the Alphabet Game, to get to know each other better and then made Friendship Sticks. Everyone enjoyed the day!
Shared Education Numeracy Roadshow
The Year 4 pupils had such good fun when they met up with their friends from Holy Trinity to solve a multitude of challenges in our Numeracy Roadshow.
Diorama Art
The children in Primary 4 have been making their own 3D street scenes (dioramas). We added our own moving parts with the addition of a vehicle.
Show and Tell
During a show and tell activity our class heard some interesting facts about transport. We learned a lot and this will help us as we learn within the Off We Go theme in class.
Shake It! Make It!
Primary 4 really enjoyed a Numeracy lesson exploring tens and units as they played 'Shake It, Make It!' The children enjoyed rolling the dice to make tens and units numbers. 4 in a row allowed them to complete the game.
Mixing Paints
We had fun mixing paints to create beautiful shades of blue for the sea and interesting shades of yellow for the sand in our beach pictures!
Healthy Eating
We really do enjoy our healthy snacks of fruit, bread, crackers and yoghurt in Year 4!
Off We Go!
Primary 4 are working together and planning for their theme; Off We Go! The children worked in groups and rotated to a range of workstations. They looked at different resources and thought of questions to base their future research on.
The Barrier Game
We had fun working with a partner to develop our Talking and Listening skills. We used language like above, below, to the right, in the middle, beside…and lots more positional words as well!
Back to school letter
To download the Year 4 back to school letter click here.