Texture pictures
Primary 3 brought in some materials such as pasta, feathers, straws, buttons and old materials to make their own texture picture. They produced some interesting designs and really showed their artistic flare.
Shared Education
Check out our 'Come to Cookstown' video below. Have we persuaded you to visit?
Writing
Primary 3 are learning how to write a report in their lessons. They used Clicker 7 during ICT to help them with their report writing and to encourage active learning throughout their minibeasts topic for WAU.
Celebrating Me Workshop
We thoroughly enjoyed the 'Celebrating me workshop' provided by the AAS.
The Great Outdoors!
Primary Three children had fun learning in the great outdoors. What a beautiful classroom to explore! They were investigating shades of colour in our local environment. We were amazed at the variety of green in the school gardens!
Numeracy in Year 3
Year 3 are using the tens and units base boards to help them learn how to add tens and units using the exchange method.
Writing in Year 3
Year 3 are learning how to write a recount in a practical way. The children pieced together a puzzle based on a recount.
World Book Day
We loved dressing up for World Book Day! Can you guess which characters we are???
Forever blowing bubbles in P3!
We have been looking at the Bubble Poem! Imagining and drawing magical lands inside our bubbles!
Science is fun in P3!
We have been investigating floating and sinking.
We made predictions and observed what happened by experimenting with different objects.
Ordinal Numbers
P3. have been learning about ordinal numbers during Numeracy. The squirrels group got into alphabetical order . This helped them answer who was 1st to 6th in the group.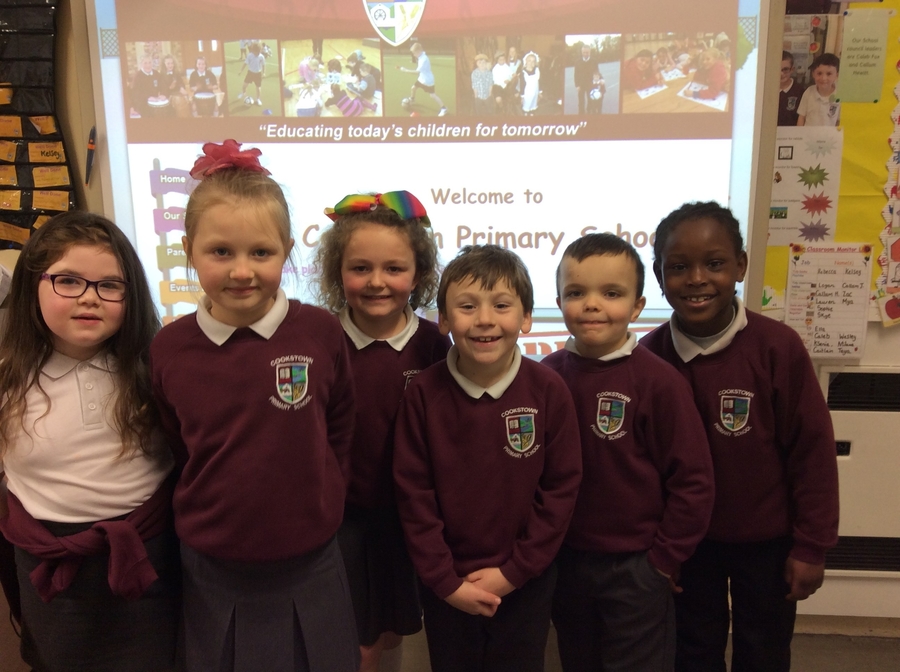 Imaginary land of bubbles
P3 are learning about water during their WAU time. Mrs. Agnew read a poem called Bubbles and the children had to imagine they were in an imaginary land of bubbles. The children enjoyed the lesson and came up with some bubbly ideas!
Area
P3. have being learning about area in a practical way. They really enjoyed the lesson and from this designed their own shapes covering an area of 6 squares.
Capacity
P3. have been learning about capacity in class. They used non-standard units to measure capacity. The children recorded their findings on a chart and discussed their findings. They worked as a team to try and problem solve.
Decorating the Christmas tree
Mrs Agnew got a new Christmas tree for her classroom. She really appreciated the children bringing in homemade decorations to decorate the tree. Thank you Year 3!
Year 3 are the fire fighters of the future
Year 3 have been learning lots about fire this term. We dressed up as fire fighters and identified where the fire extinguishers were in school. We're ready for any emergency! Ring 999 to get the fire brigade out!
Callum wins CFC competition
A huge congratulations to Callum (Year 3) who won 1st prize in the CFC colouring competition. He looks delighted with his prize (and Mrs Agrew looks thrilled with hers too!!!!) Well done Callum!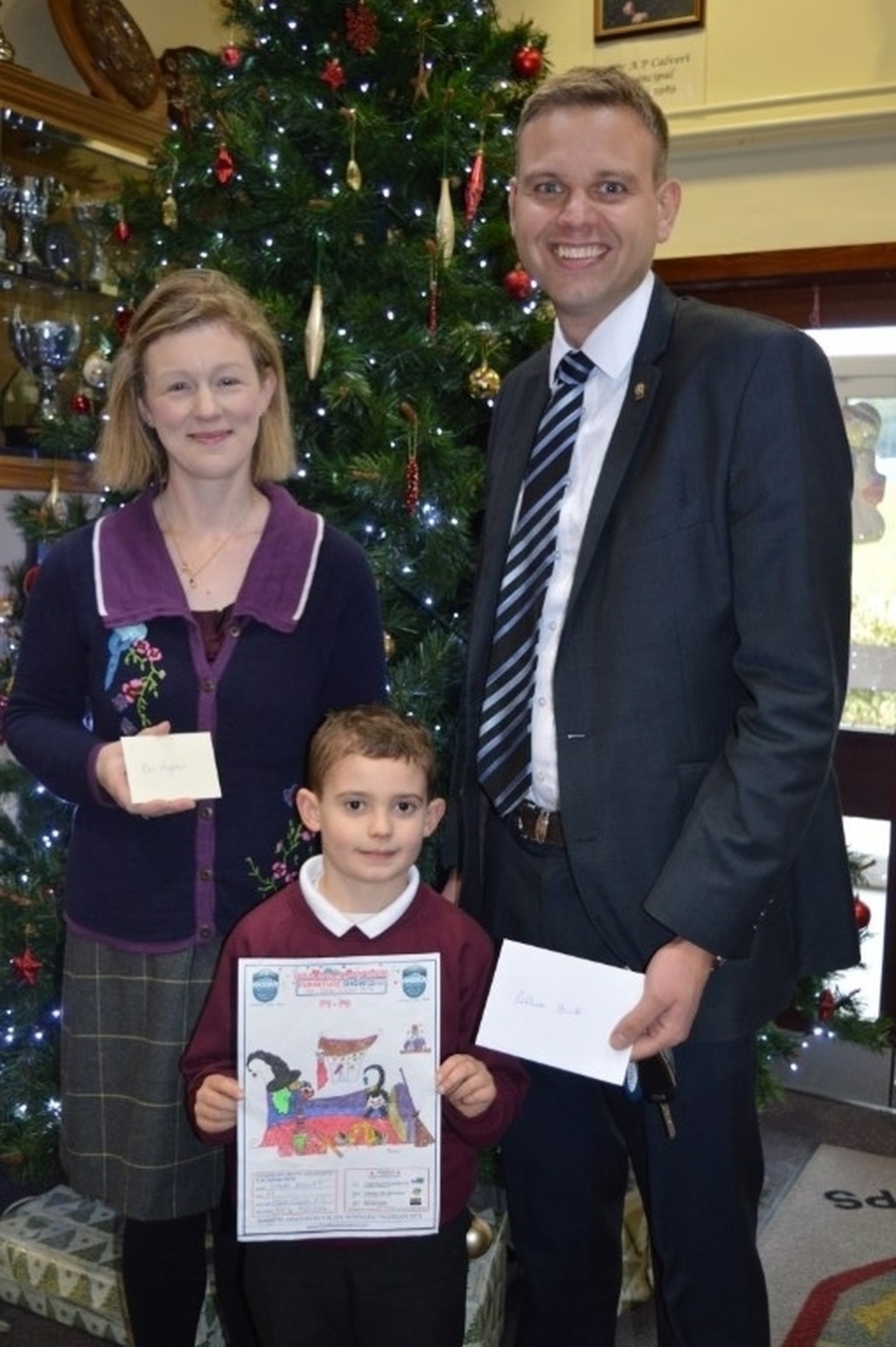 Top Notch Work!
Children from Mrs Agnew's class receive a head teacher's award sticker from Mr Downing for producing fantastic work.
Activity based learning
Year 3 are sorting electrical and non-electrical items using a catalogue.
Art work inspired by Tom McGoldrick