Literacy
We are wonderful writers in Year 2!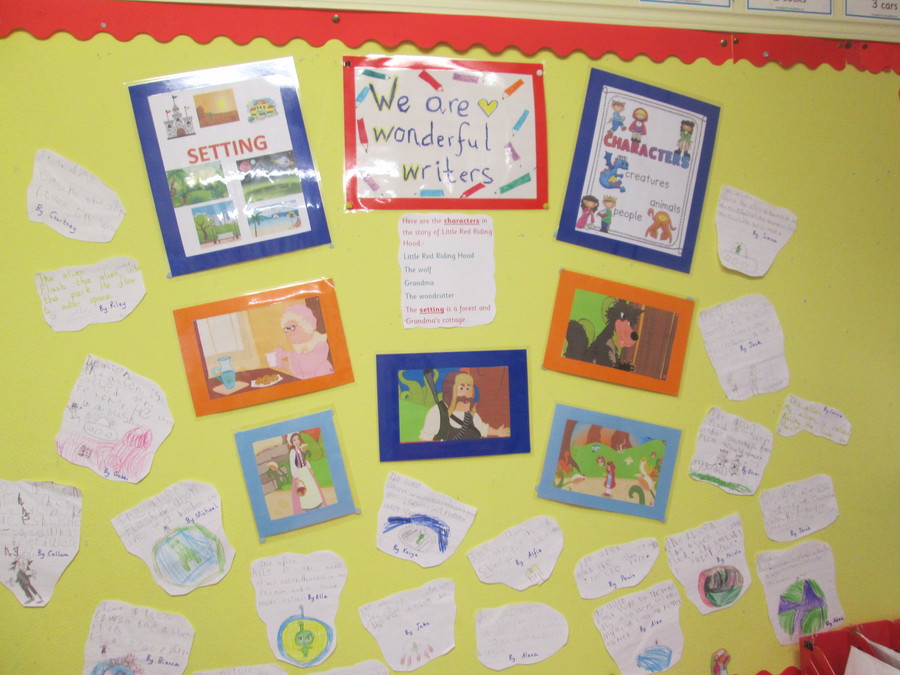 Wildlife and the countryside
The boys and girls in Year 2 are really enjoying their new topic Wildlife and the countryside. They have plenty of great discussions during playtime about how to treat the animals and a few injections have had to be given! Alexa was very proud of the book she wrote at the writing table and the boys and girls have been very creative when using this area. It's great having new books for the library which the boys and girls have made themselves. Well done boys and girls!
PDMU
The children in Year 2 were learning how Pudsey Bear cares about others. The children then talked about all the different ways in which we care about others and show respect. Pudsey really enjoyed the day in our classroom!
Outdoor Play
Year two are having such fun in the great outdoors! They are learning how to cooperate and work in a team whilst having lots of discussion, fun and chat with one another. The boys and girls are great at using their imaginations and are learning lots of new skills during outdoor play. Jake found a worm and this inspired so much discussion and learning back in class.
ICT
The boys and girls in Year 2 are enhancing their ICT skills and having great fun learning in the computer room.
Owls
We used chalks to draw owls. We used a light colour and then added a darker one on top then we used our little fingers to blend the colours together. We are brilliant artists!
Science in Year 2
We are brilliant scientists in Year 2. We did an experiment to see how germs can pass on. There was glitter everywhere and we had great fun learning about this!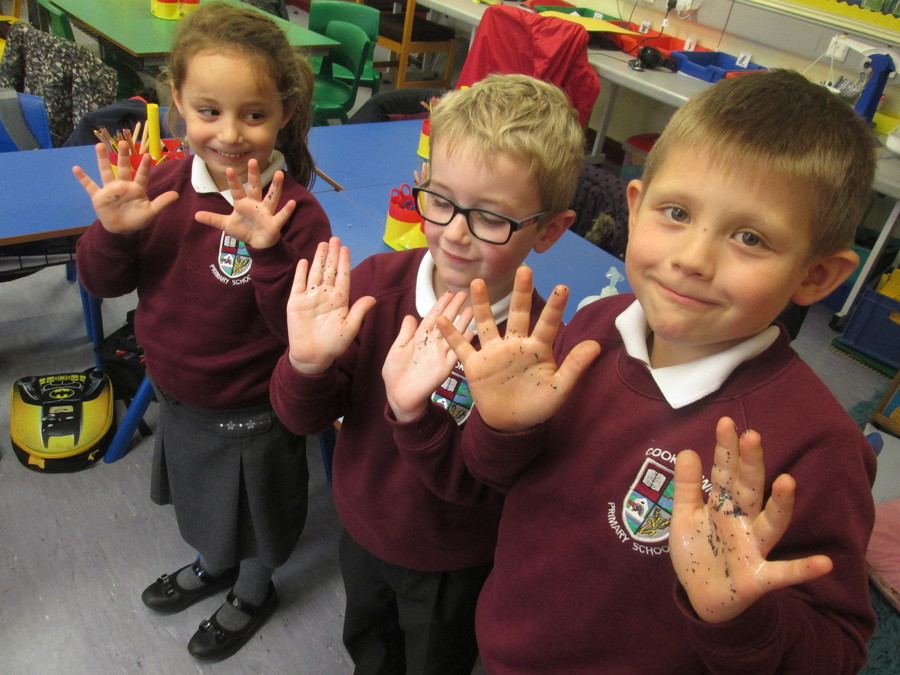 Shape Walk
The boys and girls in Year 2 were learning about shapes and the children had great fun hunting around school to find as many different shapes as they could.
P.E
Look how sporty Year 2 are-watch them go!!
Healthy Eating
Year two continue to enjoy their healthy snack time. They are fantastic at pouring out their own drink and doing the dishes! Well done boys and girls!
Debbie Doolittle's Visit
Year 2 thoroughly enjoyed their visit from Debbie Doolittle. The boys and girls got to meet and touch Mouse the ferret, Cookie the rabbit, Crinkle the hedgehog, Spirit the owl and Linney the fox. Debbie told us about how she cares for the injured animals and shared lots of interesting facts! She even told us that Linney the fox sleeps at the bottom of her bed!!
Autumn Fun
Year two were learning all about autumn and were very creative when they mixed colours to paint their trees. There were a few messy hands by the time we had finished and the children had great fun in the process!
We even had a bumper harvest to fill our Year 2 wheelbarrow and look at all the leaves which we raked up!
Homes in the past
We have been looking at houses in History. We looked at old things that were very fragile and the new versions of them. We weren't sure what some of old things were. We had to think really hard, especially when we came across an old bulky, cold, ceramic hot water bottle!
Healthy Snacks
We love our healthy snack in Year 2. We are now learning to be more independent and we butter our own toast and wash our dishes. We are getting so good at it!
Bus Trip
Year 2 enjoyed going on a bus trip around the town.
Art
Our new topic is "Me and my world" and we have been learning all about the five senses. First we are using our eyes to look carefully in a mirror at our faces. We enjoyed using the graphite pencils to draw but our hands got all messy!
Back to school letter
To download a copy of the Year 2 back to school letter click here.