Autism Centre (Encompassing LSC)
Latest News
LSC 2 News
LSC Senior have enjoyed ordering and sequencing numbers at the start of the new school year. We have also loved their weekly cookery lessons. So far they have made brownies, fairy Cakes and pizza. They are learning lots of new skills and investigating what changes in food.
LSC 1 News
LSC children have been very busy and have settled well back into the school routine. Our topic has been 'All about Families.' We have been learning about who is in our family, who is the youngest and who is the oldest, how we are all different but similar in many ways and we were drawing pictograms and carroll diagrams to represent information that we had found out about our families. We have also been playing maths games to help us learn and we have been learning to work with others as part of a team!
ASC 2 News
ASC 2 have had a great start to September. We are delighted to welcome Jude and Gareth into our class. We have been doing some work on apples and also learning about ourselves so we made an apple tree to show our heights. We will look at the end of the school year and see how much we have grown!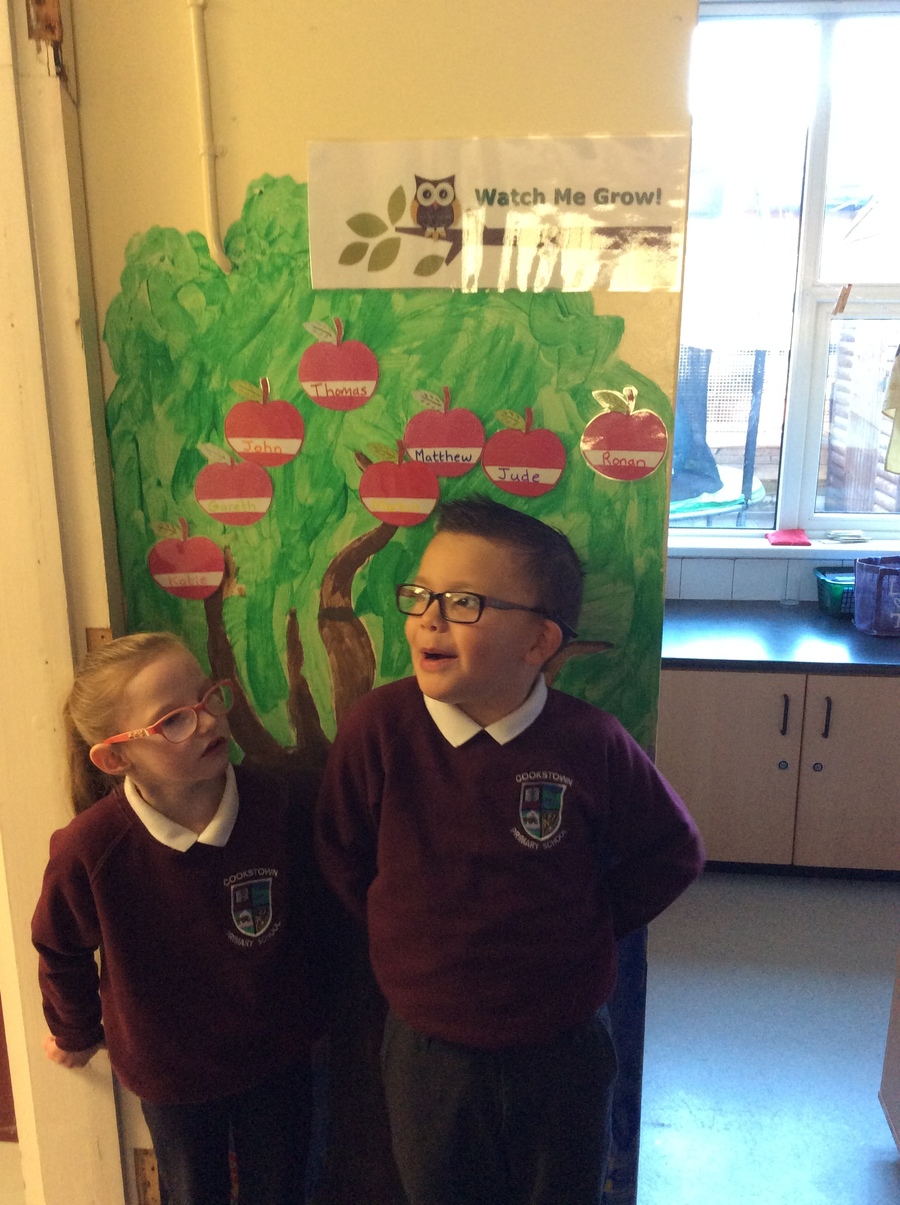 ASC 1 News
This term we welcome back Max, Daniel, Abigail, Chloe and Rebecca to our class. Oisin, Conor, Ronan and Tyler are our new pupils and it is great to have them in ASC 1.
We have had two birthdays in September – Abigail was 6 and Ronan was 5. We sang 'Happy Birthday' to them and they blew out the candles on their cakes. Everyone enjoyed a delicious slice of Abigail's caterpillar cake and one of Ronan's birthday cupcakes.
Out topic this term is 'All About Me' and the children have done some super Art and Crafts during playtime.
Let's meet the LSC's and ASC'S!