Farm
P1 are learning about farms in their topic this year. Heath and Mason are playing with the tractor and the farm animals. They are learning about the job of a farmer and what he grows in the fields.
Shapes
P1 are learning about 2d shapes. We have had lots of fun searching for them outside and making pictures with our shapes in the classroom.
Chalk Art
We enjoyed creating snowmen and winter pictures with chalk. After using the white chalk we decorated our pictures with coloured chalk.
Brrr it's freezing
Our current Year 1 topic is 'Brrr it's freezing'. The children have had great fun playing and sliding around in the snow. We have been learning about the Arctic and the children have been doing lots of activities during Play, World Around Us and Art lessons.
Christmas Jumper Day
On the 15th December we had a Christmas jumper day to raise money for the charity Save the Children. Check out all our festive gear below!
Bears
Our Year 1 topic is all about bears and the children have had great fun finding out about them. We have been sorting bears, painting bears, playing with porridge dough, making porridge and going on bear hunts!
Autumn Art
The Year 1 children have been finding out all about Autumn. We went on an Autumn walk round the school grounds observing the changes in our environment. We collected leaves and sorted them. We also used them to do leaf prints in art. The children have also been chopping up vegetables in the house area.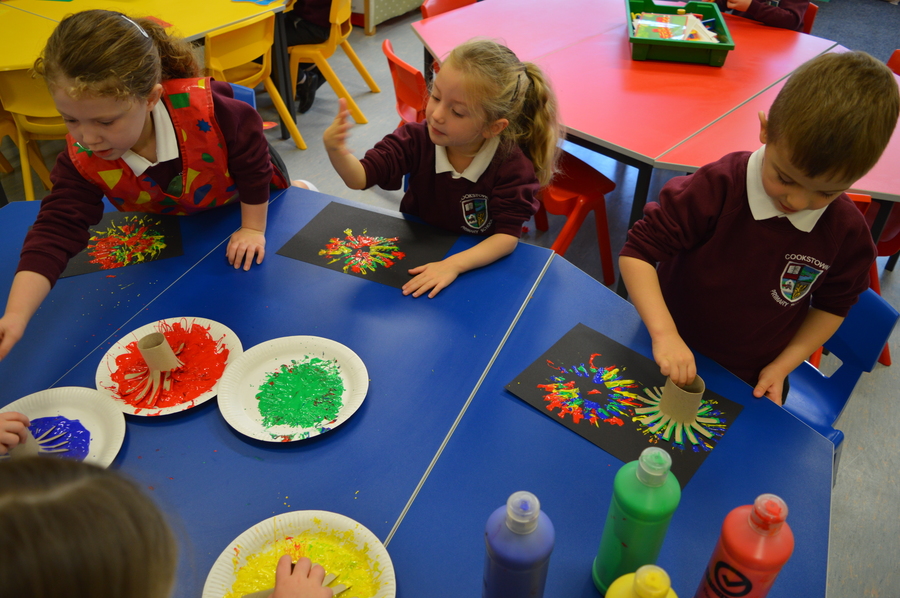 Jack and the bean stalk
The Year 1 children have been happily settling into school. They have been learning all about their new topic, Jack and the Beanstalk, through play and work.
Back to school letter
To download a copy of the Year 1 back to school letter click here.