SOFT
*** Attention all parents*** Kim from SOFT will be in school each Wednesday 8.30-9.30 for parents drop in if anyone would like to meet with her or just hear a little more about how SOFT can help.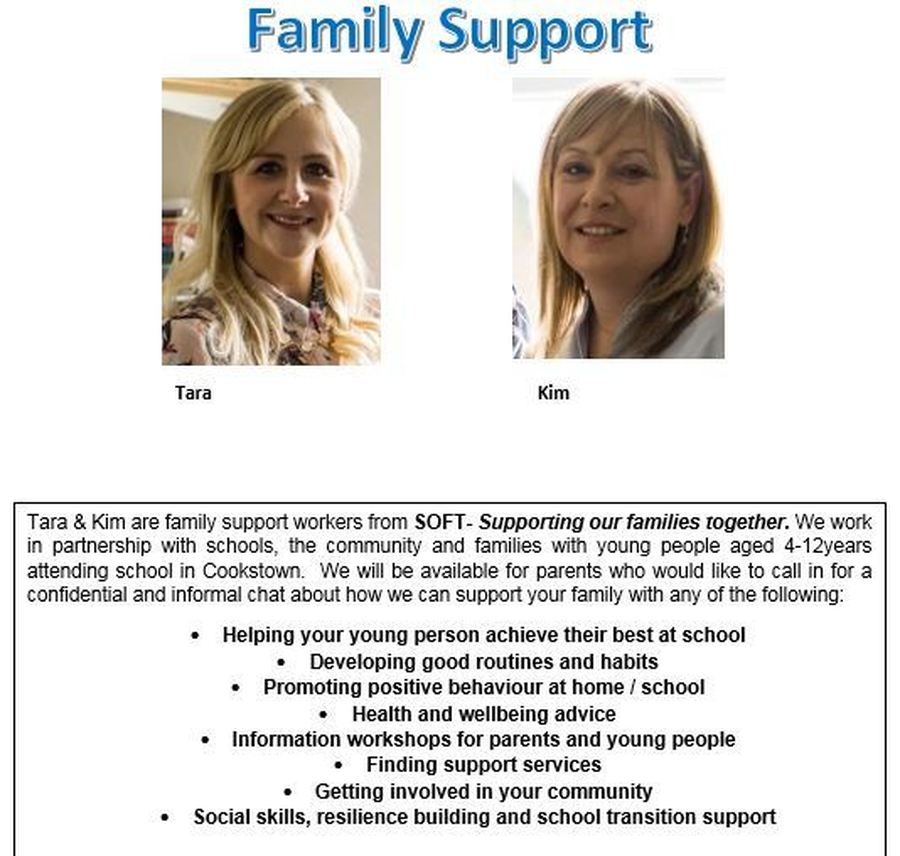 World Book Day
On Thursday 1st March we celebrated World Book Day. We had great fun dressing up as our favourite book characters or simply in our favourite clothes whilst raising money to purchase new books for our school. Look at our amazing costumes below!
Christmas Jumper Day
A big thank you goes out to all the children that dressed up for Christmas Jumper Day. We raised £470 and have decided to donate £400 to Save the Children Fund and £70 to a local charity called Superstars. Mrs McErlane is presenting Mark from Superstars. Mark very kindly helps out in the school on Wednesdays.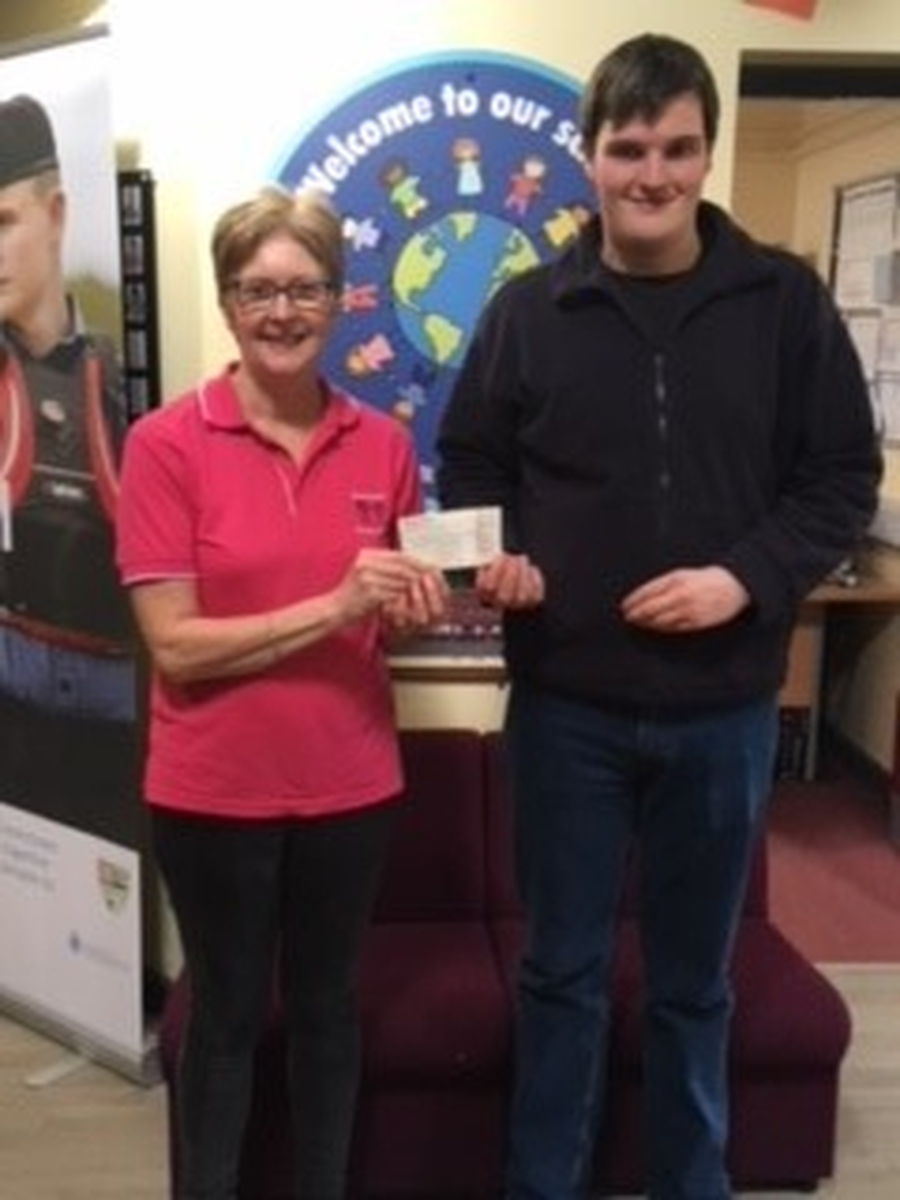 World Book Day
The School Council have organised a special event to help celebrate World Book Day on Thursday 1st March. This year, we would like to encourage all of the children to dress up as their favourite book character or simply in their favourite clothes.
We would like you to donate £1 per child or £2 per family. This money will be used to buy books for the school.
We will be spending the day enjoying books and we would encourage you to spend time reading with your child also. You might want to come in and enjoy reading a book over breakfast in our breakfast club.
Please note that Liz Weir will be bringing stories to life through her amazing storytelling at the Burnavon on World Book Day. Sessions run from 2.30pm for ages 3-6 and at 4.00pm for ages 7-10. These story telling sessions are free.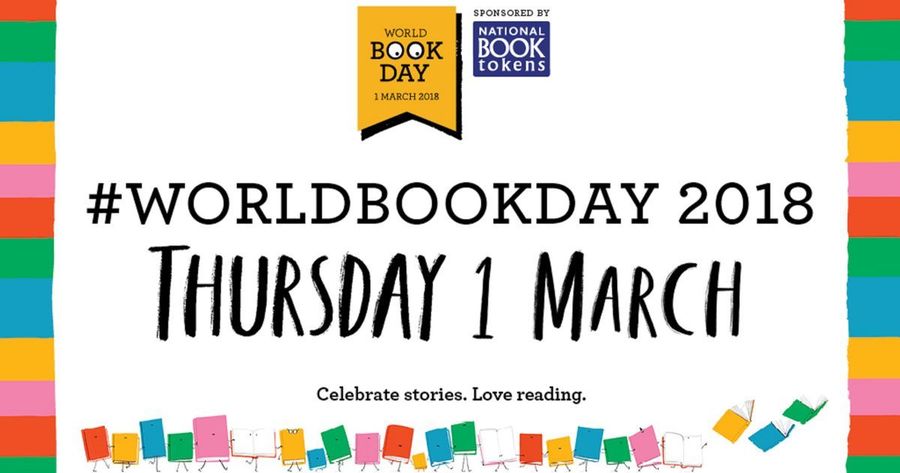 Celebrating 50 Years - Ulster Tatler
To view the recent article published in the Ulster Tatler click here.
Senior Choir
Senior Choir rehearsals have recommenced after a highly successful Carol Service on 14 December. The children performed beautifully and made their teachers and parents very proud, alongside the Traditional Group, Orchestra, Infant & Junior Choirs; not to forget our Staff choir. We had two wonderful performances and everyone enjoyed making memories.
Plans are underway to complete our 50th Anniversary Celebrations and children have started to learn 'Ain't no mountain high enough,' first performed in 1967, the year our school opened, to give the children a taste of what their parents or grandparents enjoyed back then!
Further information regarding performances will be released in due course but you won't want to miss it!
Poppy Fenton has arrived!
Miss Poppy Grace Fenton arrived on the 4/1/18, 5 weeks early weighing 4lbs 12oz. Congratulations to Sharon and James Matthew! We can't wait to meet little Poppy.
Katie Whyte
We were all delighted to read the article on our Katie and her parents in the Local Women magazine. She really is a wee star and we are proud to have her as a pupil at Cookstown Primary School. As a school community we cherish each pupil for their unique gifts and talents, and strive to help them face and overcome the many challenges that life presents. Within our Learning Support and Autism Specific Classes we recognise that these children face more obstacles than most and so they receive a lot of individual attention and support to allow them to achieve their full potential. The staff work very much as a team, together with the child's family and support services such as Speech Therapy, Autism Advisory and Intervention Service and the Middletown Centre for Autism. We also make the most of every single opportunity to celebrate achievements like Katie's. With this in mind, we can't wait to see what Katie does next!!
Tis the season to celebrate!
The children in our school are busy preparing for a very special Christmas Carol Service, being held on the morning and evening of Tuesday 12 December 2017 at First Cookstown Presbyterian Church, Loy Hill, Cookstown at 10am and 6:30pm.
This is a special service as it is to celebrate the school's Fiftieth anniversary. We will enjoy music from our drum corps, Traditional Group, Infant, Junior & Senior Choirs and the school Orchestra……along with a couple of other surprises!
Further information will follow in due course but save the date!!! You won't want to miss it!
Christmas Craft Fair
There will be lots of exciting and original stalls selling handmade arts and crafts from local artists and makers. This is a brilliant opportunity to buy a special gift for your family & friends, so we hope that you will be able to get into the Christmas Spirit at Cookstown Primary School's Christmas Craft Fair.
We can promise that there will be a little something for everyone as: Health and Beauty, Jewellery, Books, Baked Goods, Chocolate Fountain and the girl's firm favourite Once Upon a Bow Stall are all coming along..
A little Elf has also informed us that Santa and his reindeer will be joining us to make this special evening even more memorable for all of the family.....
If you would like further information or would like to book a stall, please contact Yvonne on 07850570486.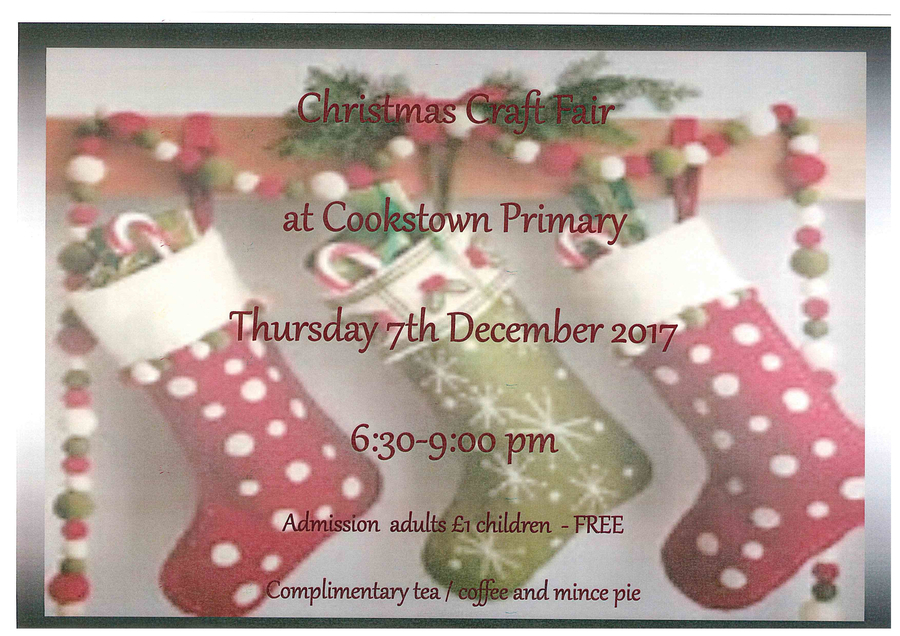 Harvest Tea
On Wednesday 8th November Cookstown Primary School hosted its annual Harvest Tea service. Children throughout the school participated in the celebrations. Musical items featured the school orchestra, Junior Choir, Senior Choir and also the Traditional Music Group. Rebecca and Maddie in Year 6 performed a mime to "At Your Name". Many parents, family members and friends visited the school to listen to the exciting programme which the pupils had keenly rehearsed. An enjoyable morning was had by all!
Check out videos of the Junior Choir, Senior Choir and mime below!
Lego Club
Year 5 have thoroughly been enjoying the Lego after school club.
Autumn Disco
Check out our spooktacular costumes below!!!
Special Awards
Congratulations to the Hughes family who all received a special award certificate for the month of October. Well done!!!
Looking forward to the Harvest Tea
The Orchestra, Trad Groups, Drum Corps, Junior and Senior choirs have been super busy preparing for the Harvest Tea. Unfortunately Hurricane Ophelia, along with an unexpected Year 7 trip to Windsor Park and various other events in our school diary, put a spanner in the works and we have had to postpone our performance to Wednesday 8 November 2017 at 10am.
Tickets are priced at £2 per person and you can sit back, relax and enjoy some music that the children have prepared over the last number of weeks. And then the Christmas rehearsals commence...!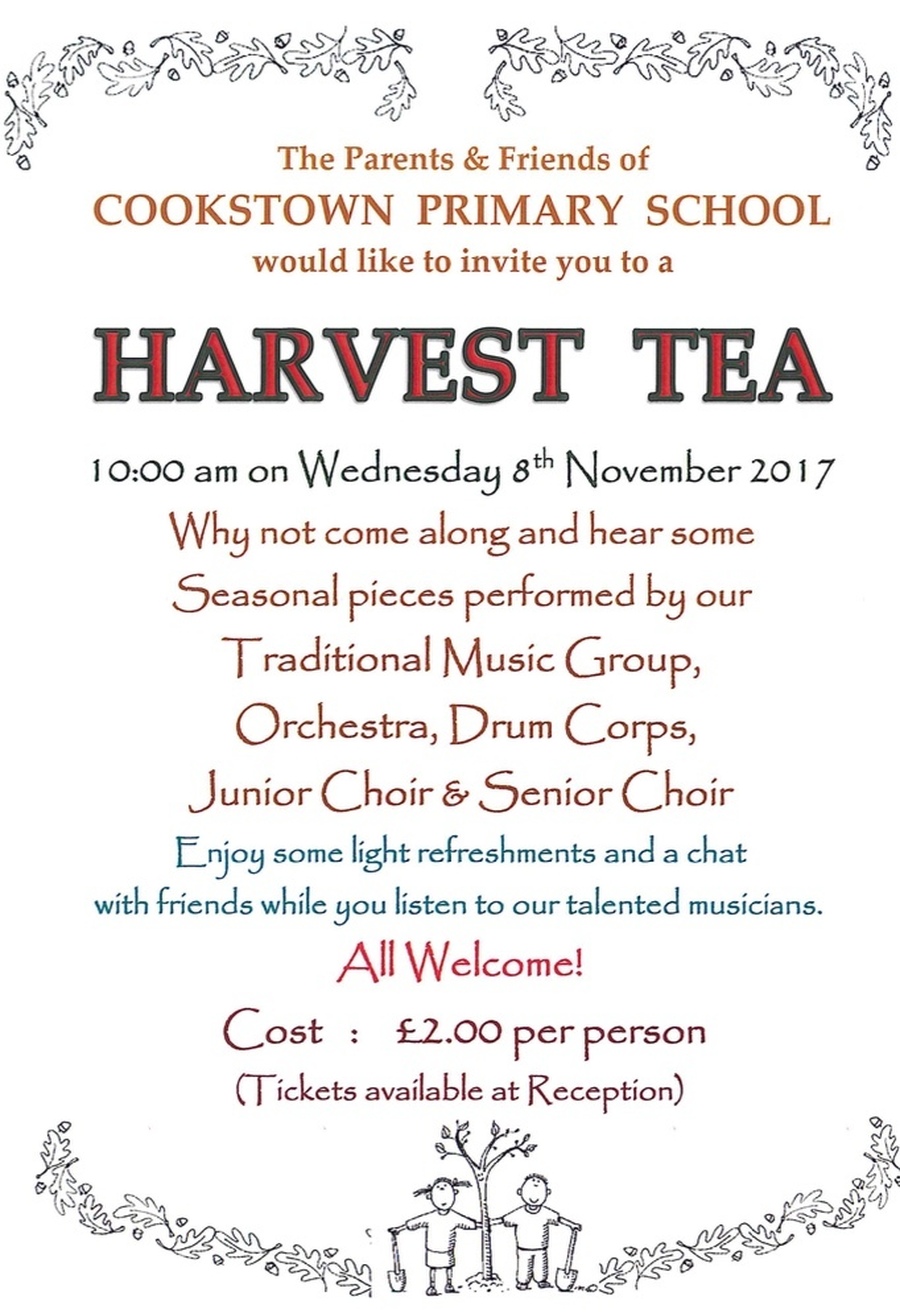 New Arrivals
We would like to congratulate Laura and Ivan Keys on the safe arrival of little Evie Grace on 6/10/17. Weighing 6lb 11oz. We can't wait to meet this wee dote!
We would also like to congratulate Hannah Junk and her partner Dominic on the birth of their little girl. Megan Daisy was born on 19th October weighing in at 7 Ib 1 oz.
SOFT Promotional Video
Watch the video below to see all the fantastic activities the SOFT project are involved in.
Cross Country
Well done to all our Year 7 pupils who competed in the Mid Ulster cross country heat.
Peace Concert
Thank you to our staff and pupils for taking part in last night's peace concert in the Burnavon.