Kym Moore P7
Kym was representing Cookstown Primary School in the first round of the TRI Equestrian Inter schools League on Saturday 22nd September.
Kym was placed 4th and 6th individually and her team made up of two girls from Woods Primary School and Loanends Primary School were placed 3rd. Congratulations to you all!
Maths Week
Math's Week is fast approaching and we are beginng to get excited. While the team at CPS always try to encourage our pupils to look at numeracy from a variety of angles, we are keen to focus on Numeracy as a 'living' subject from Saturday 13th - Sunday 21st October. In school we will be doing lots of practical and fun numeracy activities and we would encourage you to use as much numeracy at home as you can. For example; count in 2s as you walk up or down the stairs, work out how long their favourite TV programme lasts or helping out with shopping.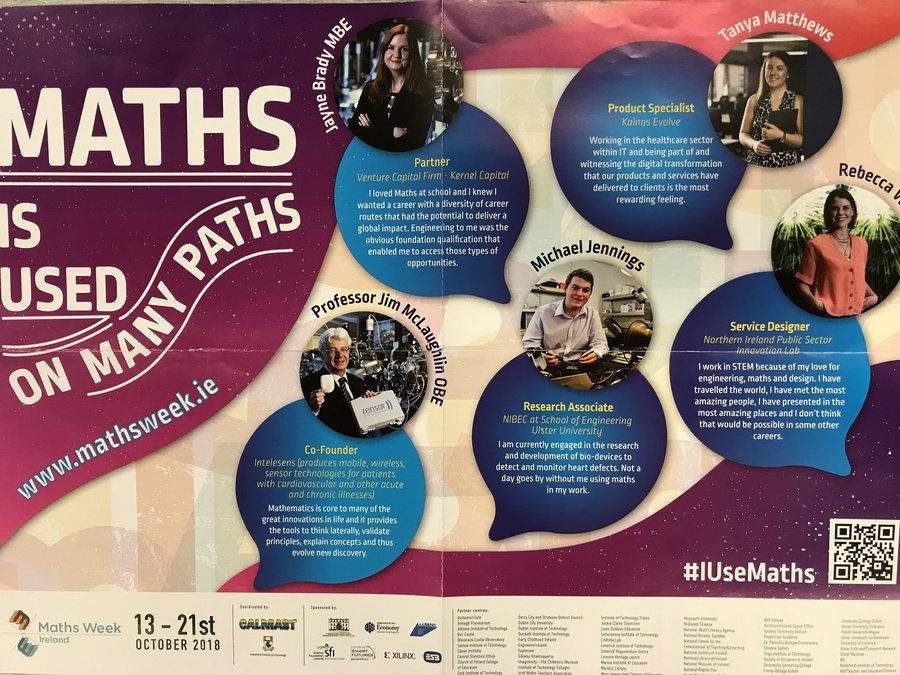 We now host birthday parties!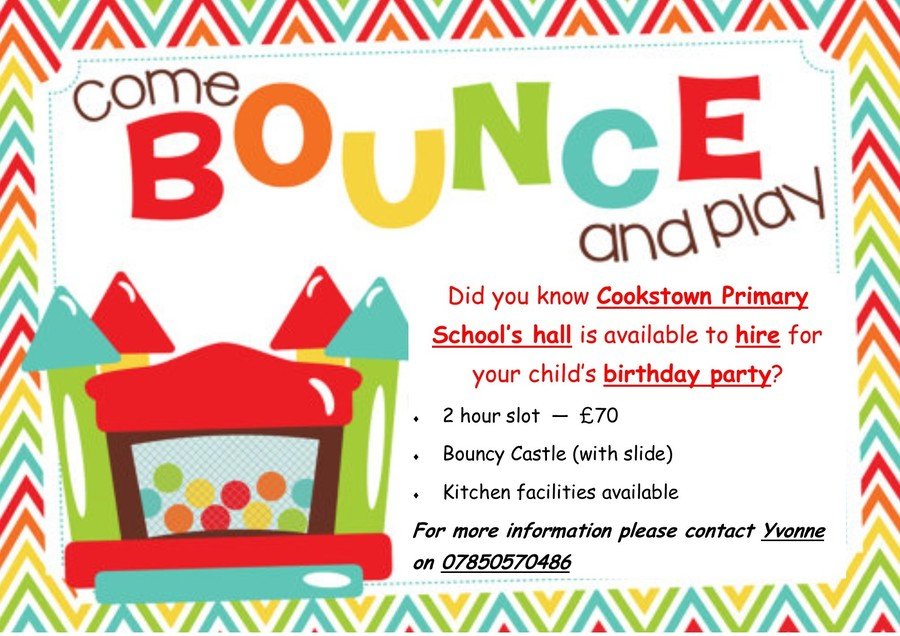 Belfast Marathon
Pictured below is Trevor Allen presenting Cookstown Primary school's Autism Centre with a cheque for over £2300! Trevor ran the Belfast Marathon earlier this year and decided to donate the funds he rasied to our school. The Autism Centre are planning to purchase 'Attention Autism' materials and also sensory equipment. Many thanks to Trevor for this very generous gift!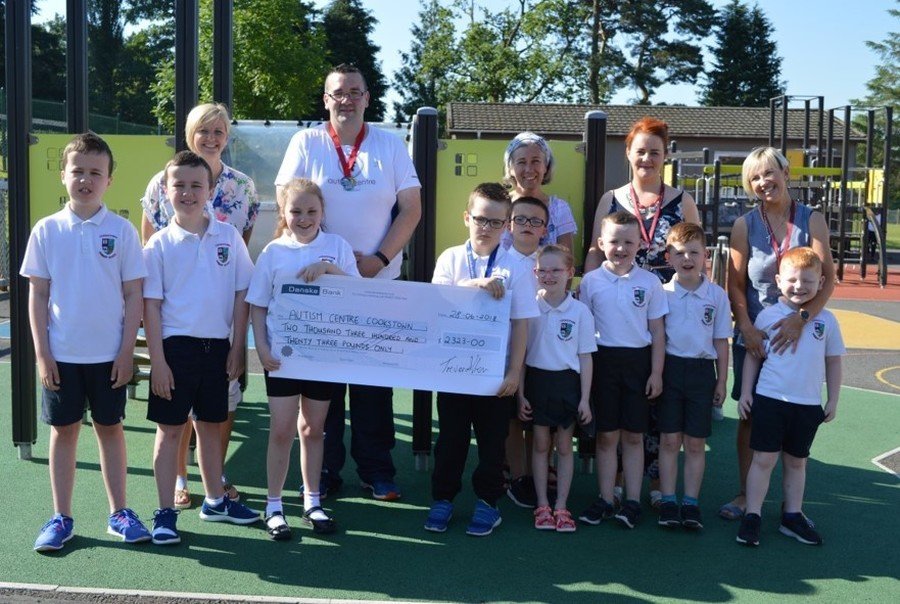 Charis Cancer Care
A truly amazing amount of £1510 raised by our school for Charis Cancer Care. The cheque was presented to Veronica Morris. Sincere thanks to our staff and parents for supporting the pupils in their fundraising in memory of Mrs Denise Lyle who passed away recently.